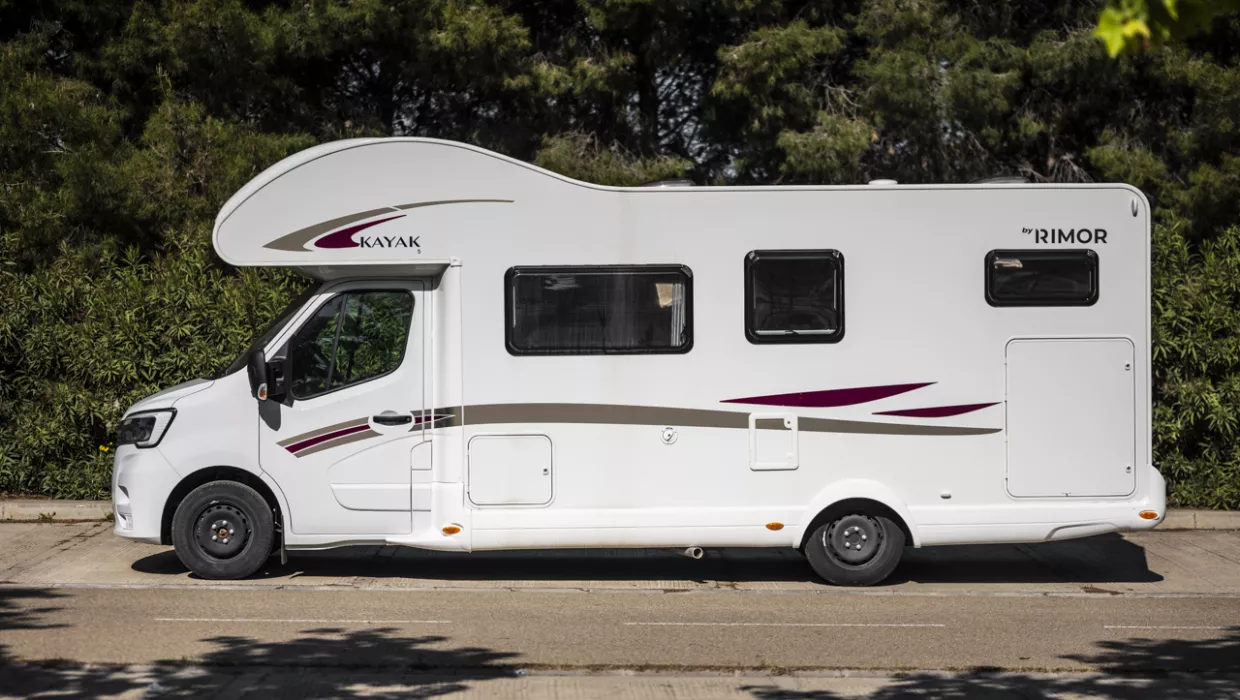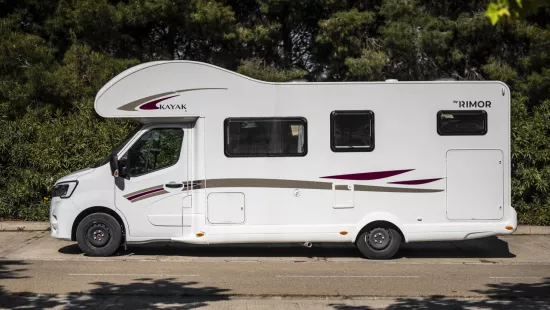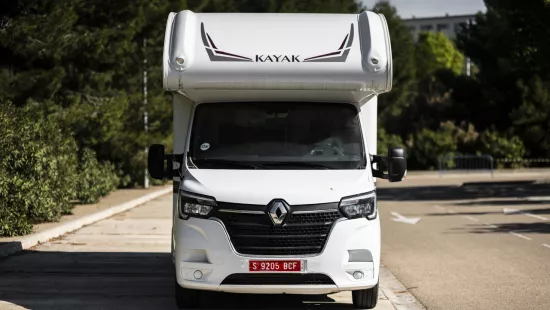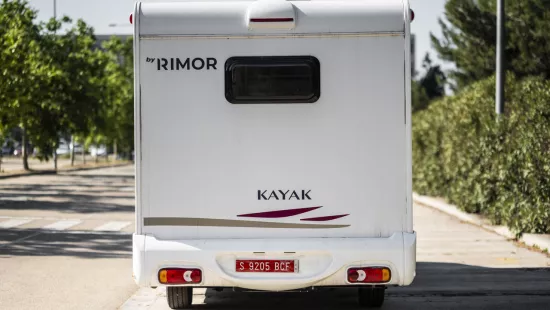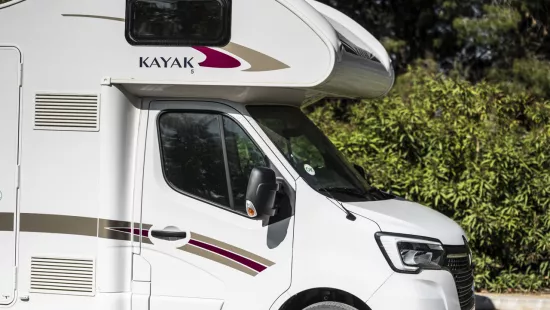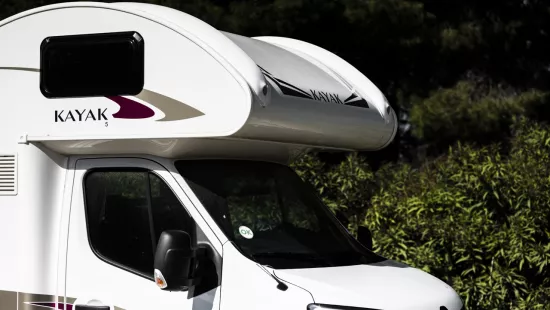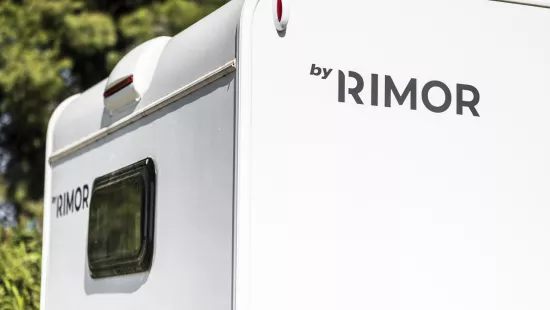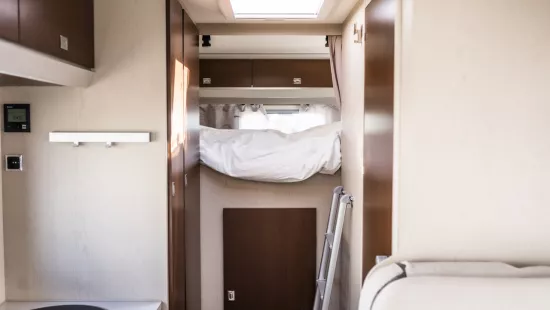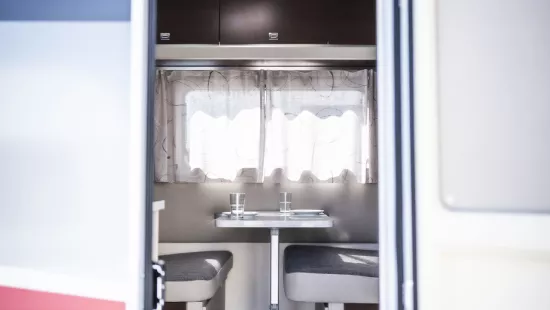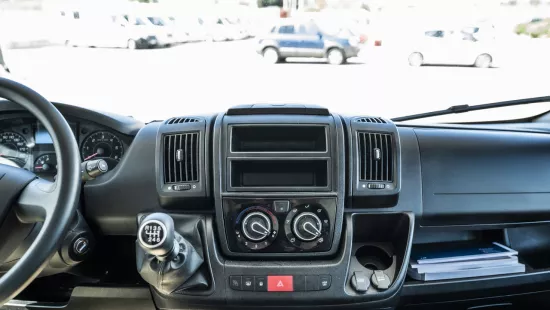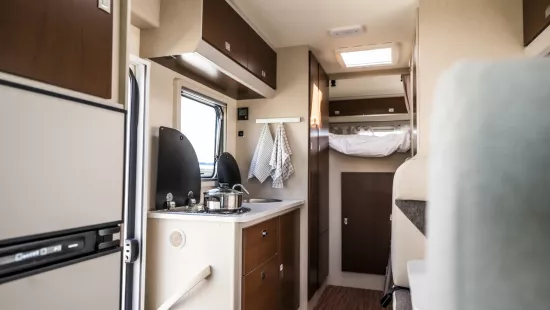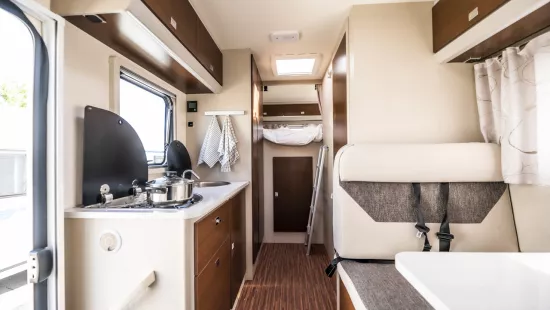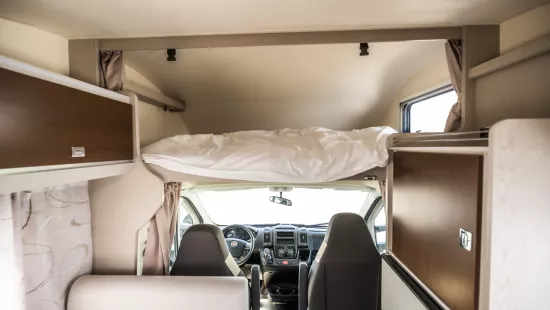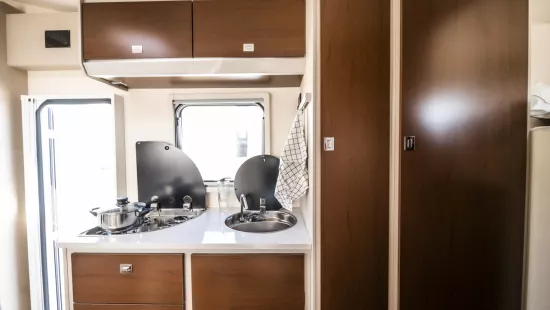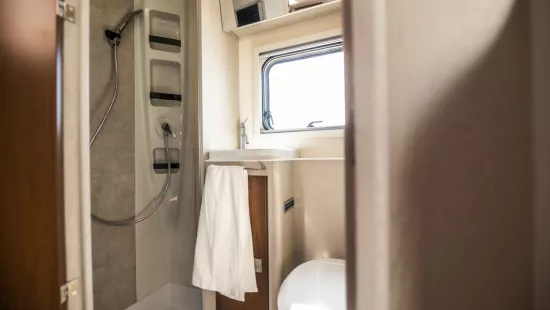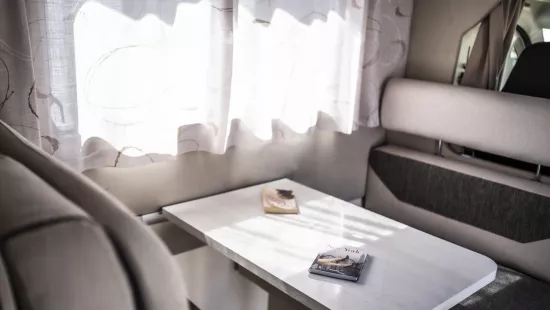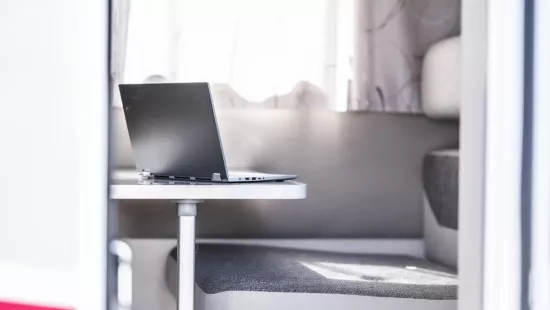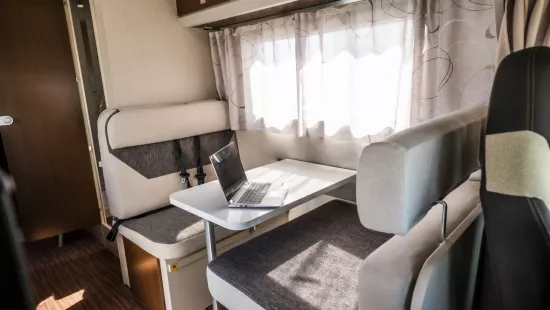 The Kayak 5 is the quintessential overcab motorhome on the market. This model, mounted on Renault 145 hp engine, is characterized by its spaciousness and its large garage that allows you to transport bicycles or even a motorcycle without any problem, allowing the whole family or friends to enjoy an unforgettable adventure.
This model is 7.3 meters long and is distributed as follows: a double bed in the rear area, a double bed above the kitchen and there is the possibility of converting the living-dining room into a double bed. Remember that all our vehicles are fully equipped with separate toilets and showers, a kitchen and free extra equipment (awning, solar panel, inverter...) that Topcaravaning incorporates in all its vehicles in order to offer you the most pleasant experience possible.
To complete your trip we offer you lots of extras that can make easier your trip. In Topcaravaning we want your experience to be unforgettable, if you have any question, we will be pleased to help.
Transversal double bed
134 x 220
Overcab double bed
145 x 220
Convertible double bed
124 x 188
Brand: Rimor
Engine: Renault
Fuel: Diesel
Manual shift
Width: 2.37 m
Height: 3.06 m
Length: 7.31 m
MMA: 3500 Kg
Deposit tank: 100 L
CV: 145
Fresh water: 20+80 L
Grey water: 130 L
A.C Cabin
Heating
Fridge: 145
Cooking stoves: 3
Sink
Toilet and shower
Base kit
Security kit
Courtesy kit
Awning
Power inverter
Auxiliary battery
Bike rack
Solar panel
TV + Antenna
Radio
Lugar de recogida
Carrer de les Salines, 2608830 Sant Boi de Llobregat, BarcelonaTlf.: +34 621 24 48 78
Lugar de recogida
Pol. Ind. Mallabiena 8, 48215.Iurreta, Bizkaia.Tlf.: +34 621 277 494
Lugar de recogida
Camino Arroyo Vega, Ds 1. 28670.Villaviciosa de Odón, Madrid.Tlf.: +34 621 22 98 68
Lugar de recogida
CR MONTAÑÉZ, 13 A-BIS, 29004, MALAGATlf.: 621 247 784
Lugar de recogida
Carretera Huesca, Km 3. 50015Zaragoza, Aragón.Tlf.: +34 621 240 072
Lugar de entrega
Carrer de les Salines, 2608830 Sant Boi de Llobregat, BarcelonaTlf.: +34 621 24 48 78
Lugar de entrega
Pol. Ind. Mallabiena 8, 48215.Iurreta, Bizkaia.Tlf.: +34 621 277 494
Lugar de entrega
Camino Arroyo Vega, Ds 1. 28670.Villaviciosa de Odón, Madrid.Tlf.: +34 621 22 98 68
Lugar de entrega
CR MONTAÑÉZ, 13 A-BIS, 29004, MALAGATlf.: 621 247 784
Lugar de entrega
Carretera Huesca, Km 3. 50015Zaragoza, Aragón.Tlf.: +34 621 240 072