Renting a motorhome in Málaga to start a new adventure is a great decision. Andalucia is one of the peninsular points with the greatest tradition in the world of caravanning, it has numerous campsites and motorhome areas. At Topcaravaning you can choose from a wide variety of different models that will make you live a unique experience with your family, partner or friends
Rent a Motorhome at Malaga
Topcaravaning Office in Malaga
CR MONTAÑÉZ, 13 A-BIS, 29004, MALAGA
Business hours are Monday through Friday from 9:00 a.m. to 5:30 p.m. For the delivery and return service, we are available from Monday to Sunday from 8:00 a.m. to 9:00 p.m. (on demand)
Call...

621 247 784
Contactar por email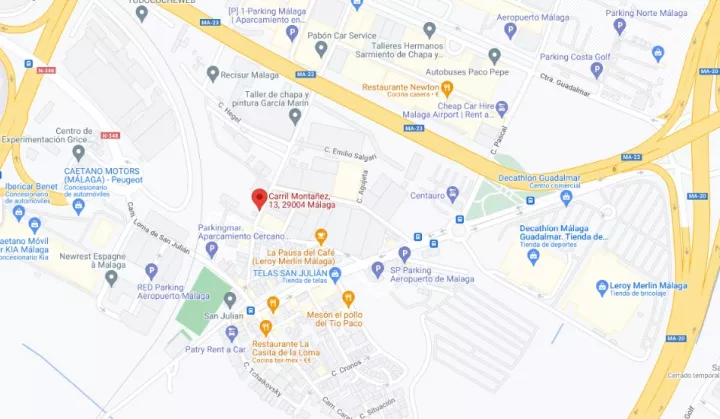 Google Maps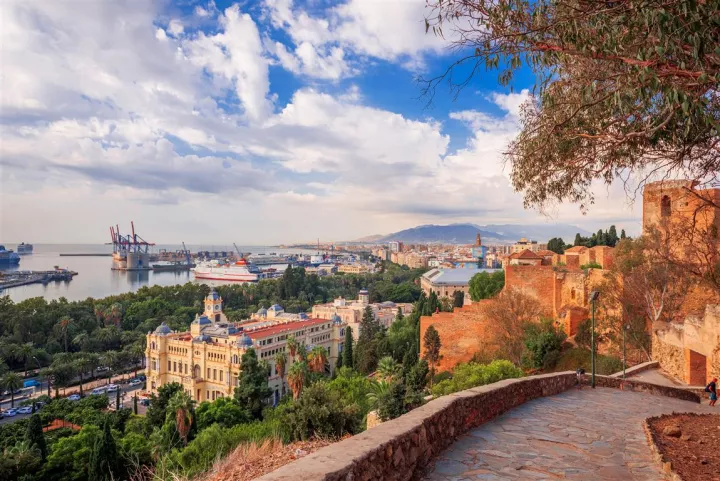 Renting a motorhome in Málaga
The best way to get to know Andalusia, its people, its art, its gastronomy and all its magic is by renting a profiled motorhome, a Capuchin motorhome or campervan in Malaga, which is a good starting point to start your trip.
Malaga is the capital of the Costa del Sol and one of the most important cities in all of Spain. The weather is good all year round to enjoy its large white beaches, you can enjoy a large number of leisure activities and it has a great heritage with numerous historical monuments and museums.
We recommend you be one day to get to know Malaga: the Gibralfaro Castle or the Alcazaba, the famous Calle Larios and its mythical Cartojal and even take a bath in the Playa de la Malagueta. In its vicinity we have wonderful towns such as Marbella, Torremolinos Nerja, Mijas or Ronda.
Advantages of renting a motorhome in Malaga with Topcaravaning
At Topcaravaning you can enjoy numerous advantages when renting one of our motorhomes.
All our motorhomes are fully equipped with extra equipment such as a solar panel and an auxiliary battery so that you enjoy enough autonomy to enjoy your trip, a 220w converter to always have electricity, a bike rack for your excursions, an outdoor awning to avoid getting too hot and, of course, course they all come with kitchen, toilet and indoor shower.
You can rent a motorhome in Malaga 365 days a year and travel throughout Spain with unlimited mileage for free. Are you afraid of driving a motorhome? Don't worry, pay attention during your trip, control the measures and just in case, we include all-risk insurance with a €600 franchise in your rental.
We are pet friendly! Your dog or pet is welcome in all our delegations at no extra cost.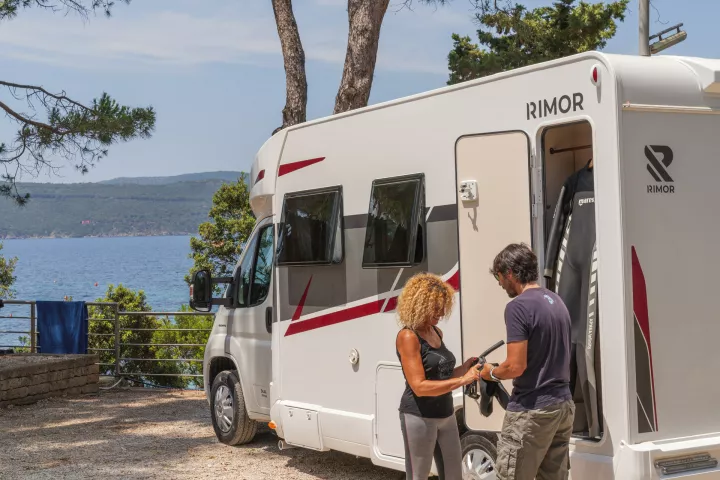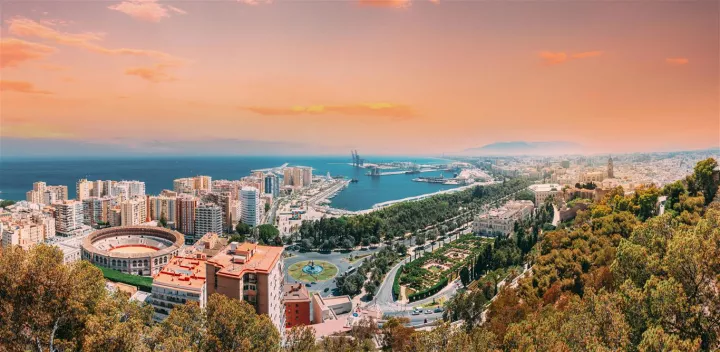 How to get to Malaga and how to get to our delegation?
To rent a motorhome in Malaga, you have many different options. You can come by plane, we are only 5 minutes from the airport!
Do you prefer to come by train? No problem, Malaga is very well connected with the main cities in Spain. If you are one of those who prefers to take the car, you can enjoy free parking in our rental facilities.
Best places to sleep in a motorhome in Malaga
We recommend you start with a place close to Malaga such as the motorhome area of ​​Cala del Moral with a large network of services, direct public transport to the center of Malaga and access to the beach! If you want to continue touring the Costa del Sol, we recommend a campsite full of palm trees such as Camping La Bella Vista, one of our favourites. If you prefer to visit one of the best towns in Malaga, such as Ronda, and be surrounded by nature, we recommend Camping el Sur.
You cannot stop visiting other cities in Andalusia by motorhome, so we leave you a small list of other campsites to visit:
Camping Alto de Viñuelas - Beas de Granada (Granada)
Camping Los Escullos - Nijar (Almería)
Camping Paloma - Tarifa (Cadiz)
Camping Carlos III - La Carlota (Córdoba)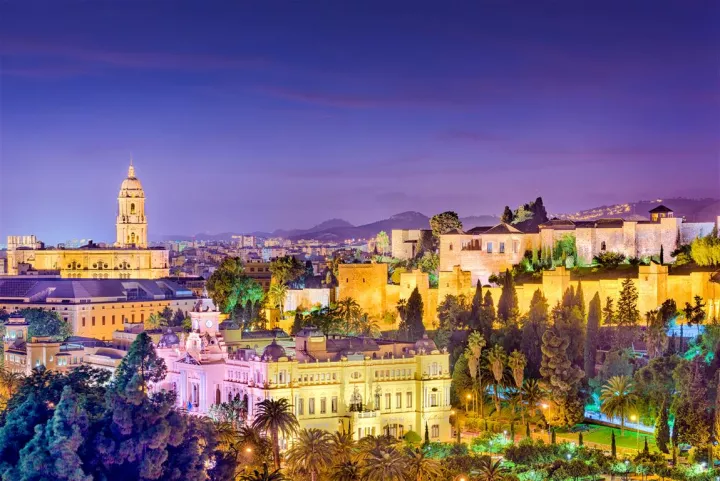 Preguntas frecuentes sobre Málaga
Todavía no hay peguntas frecuentes sobre esta oficina
We have several stations at Topcaravaning
Save time and money picking up and returning the motorhome at our delegations in Spain.